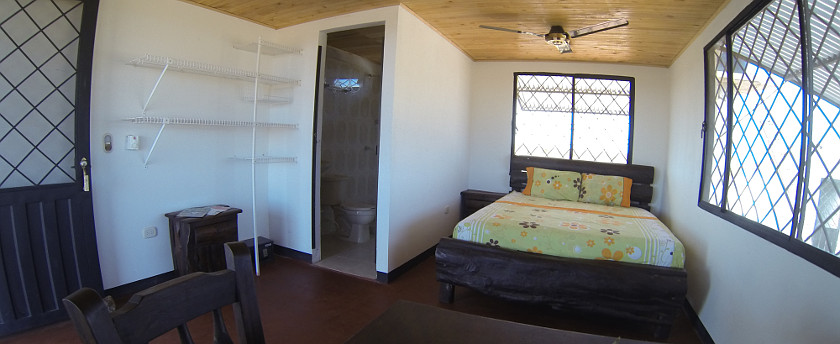 10 Spacious Rooms
The Ecotel La Pedregoza has 10 comfortable double occupancy rooms. 4 rooms have queen sized beds with an additional single bed for couples and families, while the remaining 6 rooms have two double beds each. Every room has its own bathroom with shower and running water. There is a table with chairs infront of each room.
Central Location
The Ecotel buildings are centrally located between the main forestry camp, the apiculture center, the biochar plant, the fruit orchards and the plantation house. The Mi Viejo Congrio restaurant is adjacent to the Ecotel buildings. The natural reserve and the Río Bita are nearby.
La Pedregoza has 10 comfortable and spacious double occupancy rooms.
The idea is to limit the number of people visiting at the same time.
The Ecotel tries to actually be "eco", not just using the word.
Solar energy solutions are employed at the Ecotel La Pedregoza.
The Ecotel is centrally located between the plantation and natural reserve.