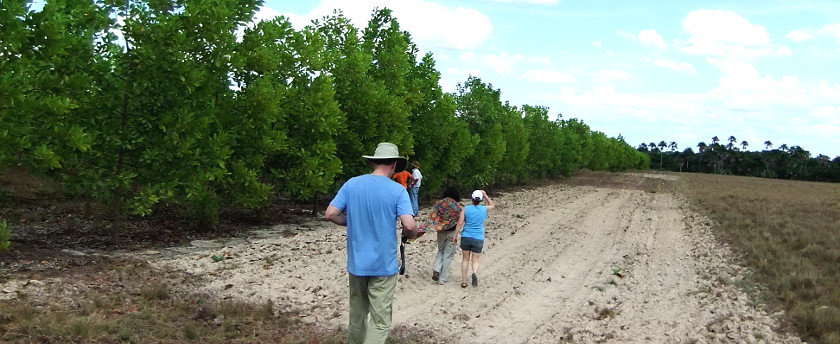 Healthy Soil for a better world
The Orinoco river basin has some of the oldest and poorest soils on the planet. As a result, the challenge is to build soil that can support various types of cultivations, without contaminating the waterways or natural areas that are adjacent. This includes using practices that promote and preserve soil microfauna, which returns the favor by helping to produce healthier crops for human use. La Pedregoza shares its knowledge with local campesinos.
Cashew Trees
Visitors will also get to experience large cashew tree cultivations, and learn about the many different products made with cashew nuts, fruits and oils. Agroforestry looks to employ sustainable practices that are good for the environment and that help with socioeconomic development.
La Pedregoza practices natural silviculture and analog forestry.
La Pedregoza is an environmentally friendly biochar producer.
La Pedregoza produces large quantities of honey with Africanized bees.
La Pedregoza cultivates native tree species for biodiversity.
La Pedregoza has cashew, fruit and other cultivations of interest.