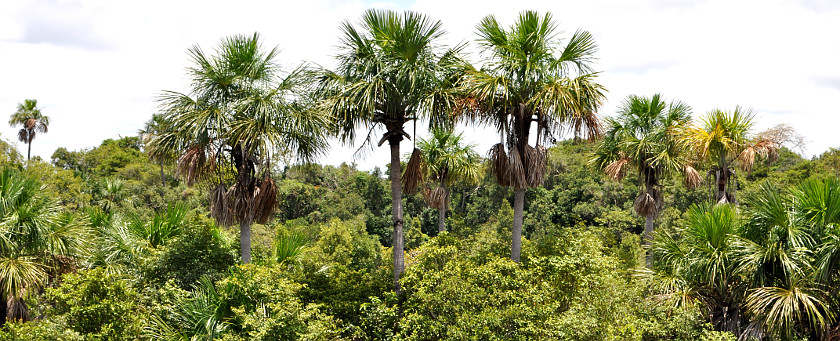 A Biodiverse Protected Area
The Río Bita has an amazing biodiversity, with the Reserva Natural La Pedregoza located along its banks. This biodiversity has led Colombia´s Ministry of the Environment, together with organizations like WWF, WCS, TNC, the Corporación Ambiental La Pedregoza and others to push for its declaration as a protected wetland pursuant to the international RAMSAR Convention. La Pedregoza is home to much of that biodiversity, with distinct ecosystems: gallery and inundation forests, morichals and savannas. Whether you are a bird watcher, herpetologist or botanist, or in another discipline, there is no end to what can be seen, found or studied along the Río Bita.
Science, Education and Pleasure
La Pedregoza has a history of assisting students from around the world to complete their internships in forestry, biology, ecology, entomology, primatology, ornithology, agronomy, biology and many other related disciplines. There are also numerous Memorandums of Understanding with national and international universities and institutions, dedicated to science and education. The pleasure is learning while working to conserve one of the planet's amazing ecosystems.
La Pedregoza is a 1,200 hectare or 3,000 acre natural reserve.
La Pedregoza is located along the Río Bita, a future RAMSAR area.
La Pedregoza is managed by a non-profit NGO and Articulating Organization.
La Pedregoza has facilitaed student internships from around the world.
Your visit to the Ecotel La Pedregoza helps support conservation efforts.