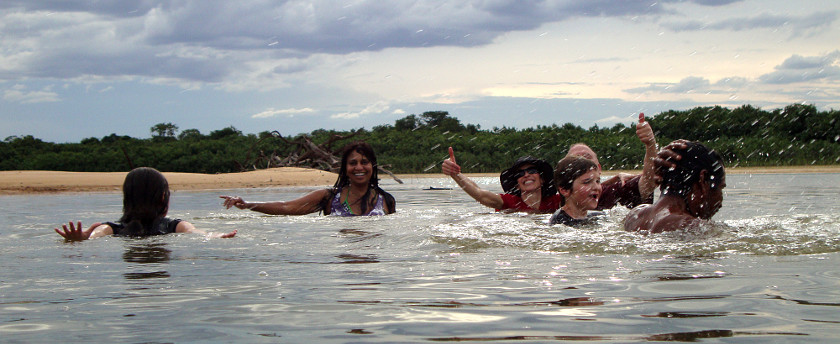 Useful things to bring with you
Yellow fever vaccination: Good to have in the tropics and free at Bogotá's airport. Insect Repellent: Bring spray or liquid, but not pressurized cans. After bite: If you itch, good to have some lotion. Sun screen: La Pedregoza is close to the equator and the sun ccan be fierce. Sun Hat: Essential for survival in the tropics. Footwear: Best are steel-toed rubber boots or high ankle hiking boots.
Health and Other Needs
Medicines: Most things are available in Puerto Carreño pharmacies, but if you have a prescription best to fill it at home. If you have diabetes, please let us know, as refrigeration for insulin can be a problem at times if we aren't prepared. Foods: If you have special dietary requirements such as Kosher food, be advised that there is no local source.
Don't forget to bring a swimsuit and water shoes.
Camera is a must and a notebook can be useful.
Sweat socks to avoid blisters in rubber boots.
Re-fillable water bottle. We have excellent drinking water.
There are 4 ATM's in Puerto Carreño that take foreign debit cards.